Skip to Content
Music
Music is a vital component of all our multi-age classes. Our teachers have a wide repertoire of music that is used every day. Group singing, chants, rhythm exercises, and movement/dancing, all combine to give children a sense of joy and confidence. Yoga activities are presented and each classroom has a yoga mat for the children to use.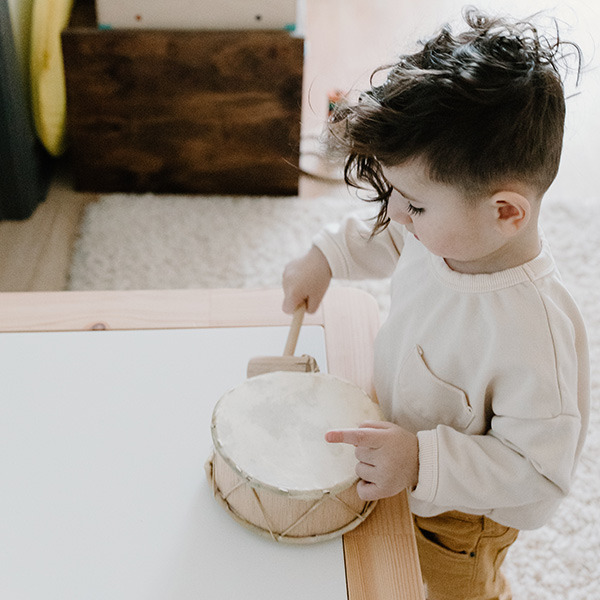 On the shelves, a variety of multi-cultural musical instruments are available, and the addition of sign language in coordination with many song lyrics adds an extra layer of learning. The children are exposed to a wide variety of musical types throughout the year and can use their listening corner during the work cycle for music and books on DVDs. Montessori classrooms also use a Silence Game, to enhance listening skills and attention to the nuances of sounds.
Towards the end of their kindergarten year, the children learn a number of songs, memorize lines, paint scenery, and help with costume-making, as they put together a play that they perform for parents and friends.
Find Out More About Montessori