Skip to Content
A MONTESSORI PRESCHOOL & Kindergarten SERVING SOUTHERN NEW HAMPSHIRE & Northern MA.
MVMS is a Montessori pre-school and kindergarten, serving children ages 2.9 to 6 years old.
Our students live in Salem NH, Windham NH, Pelham NH, and many other surrounding towns including Andover Ma.
Our Montessori School Is Just Minutes From Andover, MA
Andover, MA is a beautiful suburb in Northern MA and included as part of the Lawrence Metropolitan area. Settled about 20 miles north of Boston and just minutes from the New Hampshire border, providing direct access to the White Mountains, it's the perfect setting to raise a family with lots to do and take advantage of. For families with toddlers and young children, Merrimack Valley Montessori School offers exceptional learning and enrichment opportunities close by for children as young as 2.9 years up through kindergarten.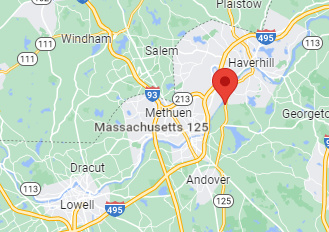 A Convenient Commute for Enriched Learning
Merrimack Valley Montessori School provides full and half-day programs for preschool and kindergarten-aged children. Located just 15 minutes from Andover in Salem, NH, parents have a unique opportunity to provide their young ones with an environment where they can learn at their own pace and take time to explore activities they enjoy. Our multi-age learning classes enable students to interact with other children without the restrictions of classrooms grouped by age.
Find Us Just Up the Road From Andover, MA
Your family will enjoy the benefits of our program with an under 20-minute commute. With access via 93 or 495, we are very easy to get to, right off exit 2 on 93 (Canobie Lake Park exit). One of the many benefits of living in Andover, MA is that you're not limited to the options within the town. Residents have access to incredible learning opportunities for their children at student-focused learning centers like Merrimack Valley Montessori School. Our half-day programs are available during morning or afternoon sessions for your convenience, or you can take advantage of our full-day programs.
Visit Our School To Learn More
If you're new to the Montessori philosophy of teaching, we create an environment where children can flourish and grow. Rather than separating students by age or subject, children learn together in multi-age small groups or by themselves. We make materials accessible to children and give them ample opportunity to explore their interests and learn at their own pace. Contact us to schedule a visit or to learn more about our programs.
Find Out More About Montessori